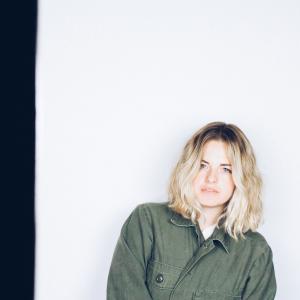 Laura Keeling
Artist member since 2019
Toronto, Ontario
Travels, daydreams, field guides, coffee and film. Laura Kay Keeling resides in Toronto, ON and pulls inspiration from beautiful everyday moments shared through her 35mm photography, collage work and installation projects. She has always been drawn to extreme environments and things that come from nature. Her focus is on creating work that instills an overall feeling of calm, curiosity and peacefulness within others as well as introducing opportunities for celebration and self reflection often with her own humorous twist. She aims to explore the idea of "home", how we utilize and design living spaces and form connections with our communities as well as the internet, social media & the effect on our lives. She is driven to explore the connection between art and nature and environmental elements are often the main focus of her work.
---
Describe your home in 3 words
Comfy, dogs, plants
When did you start making art, and why?
I've always been interested in photography, I used to carry around a disposable camera when I was a child. I started to dabble creating collages in 2014 in 2016 I joined Akin Collective and started to apply to exhibit my work.
What kind of artwork do you have in your home?
I'm lucky enough to have some pieces from amazing artists I have met through showing work. Its such a great way to be inspired in my home.
Upcoming Exhibitions
2019-10-01
Toronto, ON
MOCA 1 year Studio Residency Program
2021-04-15
Centre[3], Hamilton ON
TBD
2019-08-01
Create! Magazine Inclusion

Select Past Exhibitions
2019
Akin Vitrine, Toronto
Rocks and TV LIVE (Installation)
2019
Newmarket ON
The Mindful Project's 3rd Exhibition
2019
The Artist Project, Toronto
It's My First Time (using this thing), video installation
2019
QEP Exhibitions, Oakville ON
Don't We Know
2019
Legislative Assembly of Ontario, Toronto ON
Included in year long exhibition
2018
Toronto ON
Selected as an artist for Toronto's Patch Project
2018
Montreal QC
Long Road & Wild Plants photobooks included in OK Cool curated exhibition
2018
The Artist Project, Toronto ON
Wish You Well (Installation)
2018
Toronto Public Library, Toronto
Walks with Lex, photography exhibition
2017
Akin Vitrine Gallery, Toronto ON
Long Road (Installation)
2017
Oeno Sculpture Gallery, Prince Edward County ON
Untitled Sculpture
2017
The Artist Project, Toronto ON
Selected as an Untapped Artist
2016
Project Gallery, Toronto ON
Artifacts
2016
The Gifted, Hamilton ON
Wild Plants, Hot Rocks
Accolades
2017
Laura Kay Keeling
Ontario Arts Council Exhibition Assistance Grant
Press
2019
Murze Magazine
Q&A + 2 page spread
2019
Murze Magazine
Do You See What I See? (me watching you watching me) included in issue 4
2019
Don't Smile Photography Publication
Cullare
2019
blogTO
35 Artists to look for at Toronto's Huge Contemporary Art Fair
2018
blogTO
30 Artists to look for at Toronto Artist Project
2019
Create! Magazine
2 pieces included in issue 16
2019
Roseate Magazine
1 new piece included in issue 002
Residencies
2019
Digital Residency
Murze Magazine, Digital Residency